Horizontal, centrifugal, double-casing, multistage pump of sectional type, with a radial split of the casing, one-sided arrangement of impellers (perception of axial force with the help of a hydro-heel assembly)
Ability to apply technology TORO
General characteristics:
Pump type

Centrifugal

Installation method

Horizontal

Flow

65 - 900 m³/h

Pressure range

440 - 2030 m

Efficiency

up to 84%

API-610 classification

BB4
Purpose of the equipment:
PEM series pumps are designed to supply water to stationary steam boilers
Design features of the equipment:
Modern energy-efficient flow path «Toro» providing full efficiency up to 84% (NKMZ patented technology)
Inner sectional housing with multi-channel guide vanes minimizes hydraulic radial forces in any condition, down to minimum feed
The use of a system of axial fixation of the impellers on the shaft for local unloading of axial forces, which makes it possible to refuse the use of loaded threaded elements in the flow part of the pump
The use of high-speed plain bearings makes it possible to reduce the radial clearance in the "rotor-stator" system, increase the rigidity of the rotor, compensate for misalignments, deviations and bending of the shaft relative to the bearing housing. The thrust bearing is able to absorb the residual axial load on the rotor, as well as to stably maintain the rigid axial state of the rotor, which is especially important for ensuring increased durability of the mechanical seals and prevents the rotor from jamming in case of off-design axial and radial displacements
The use of labyrinth seals of bearing units allows maintaining the purity of lubricants at a very high level, thereby multiplying their overhaul cycle of maintenance
The use of mechanical seals with a thermal barrier with minimal leakage indications, and the possibility of steam flushing during routine maintenance
Use of high torque nuts to allow assembly/disassembly of the pump without the use of expensive high torque hydraulic tools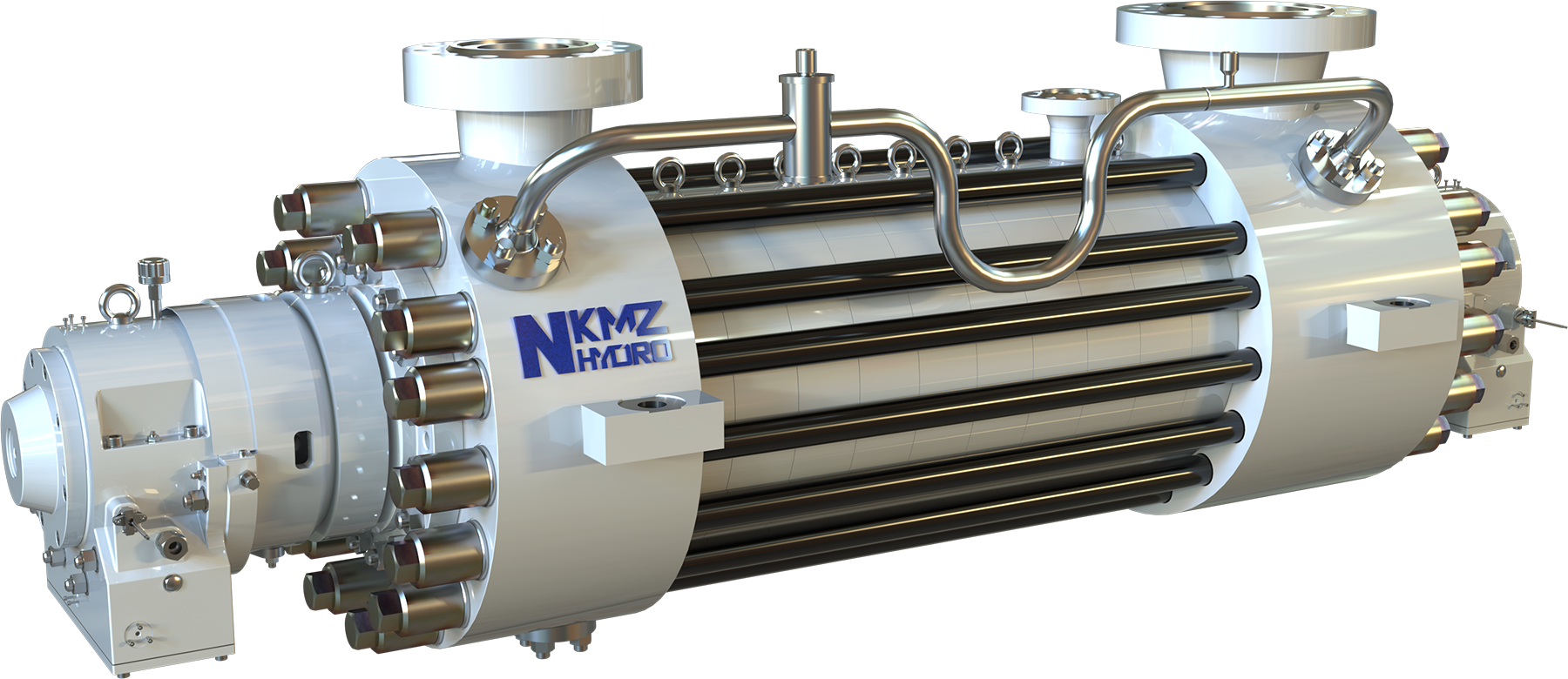 Specifications
Hot (feed) water (for heating networks)

Process line connection type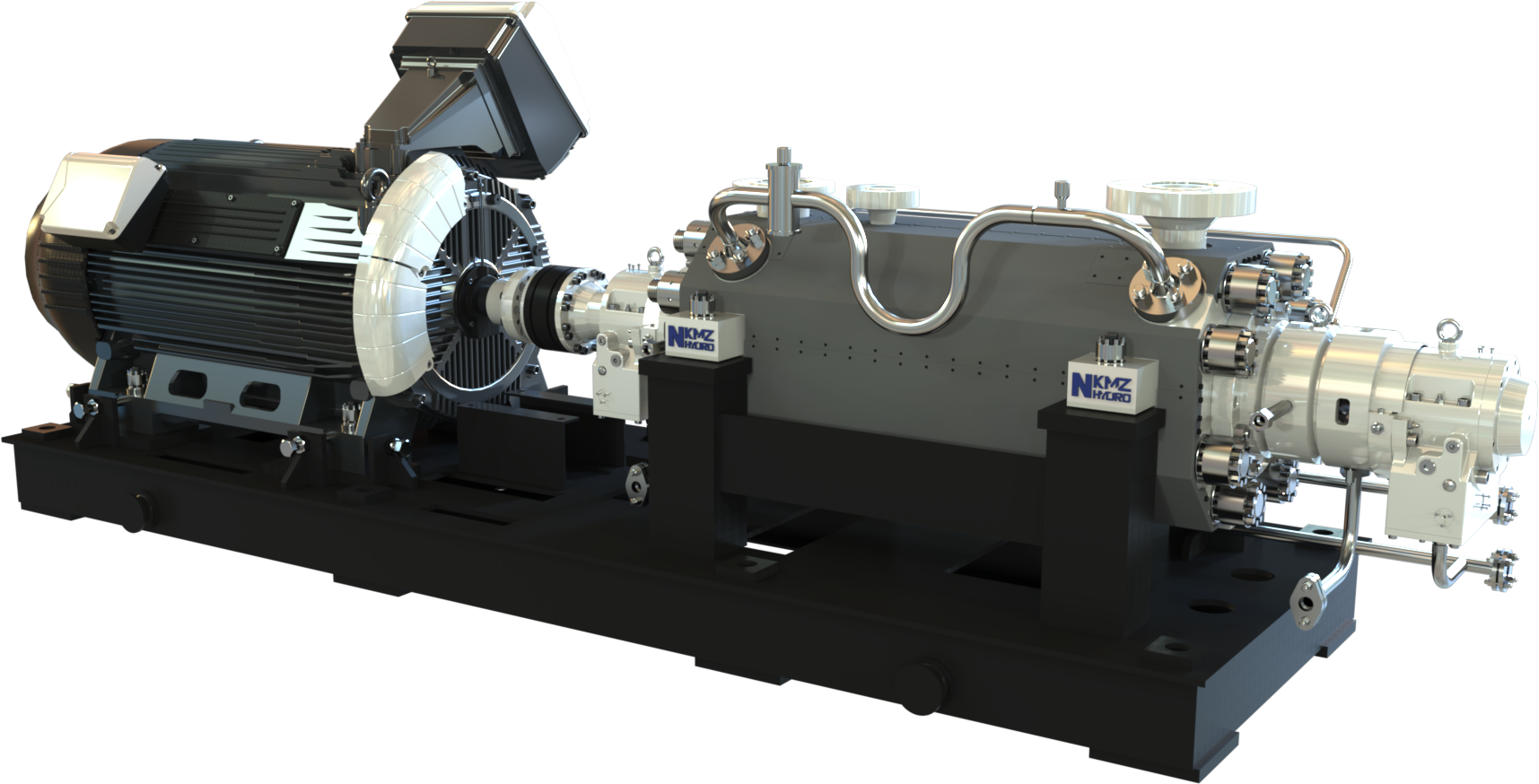 Contact NKMZ, we will be happy to help you
Do you need advice or would you like to order NKMZ products?
Contact us in any way convenient for you.