Vertical, special centrifugal pump, with a diagonal type impeller located between the bearings. It can be made in one-stage, two-stage or three-stage execution.
General characteristics:
Pump type

Centrifugal

Installation method

Vertical

Flow

1250 - 25000 m³/h

Pressure range

20 - 250 m

Efficiency

up to 88%

API-610 classification

VS3
Purpose of the equipment:
Pumps of the VSR series are designed to supply fluid in the main auxiliary pipeline systems, including those for the food industry, with a limiting pressure of up to 2.5 MPa.
Design features of the equipment:
Highly efficient, AI-designed, corrosion-resistant wet end
The axial force generated in the pump is hydrodynamically compensated, the residual axial force is absorbed by the pump bearings and is not transmitted to the electric motor
Depending on the pump size, a hard-alloy segment plain bearing can be additionally installed in the impeller area, designed to absorb the residual radial force
Modular mechanical seal unit. The design provides for the possibility of replacing mechanical seals with stuffing box seals
Corrosion-resistant execution of the flow part
Use of wear rings made of wear-resistant material
The spherical shape of the impeller inlet blades enveloping the flow core. The patented, core-enveloping shape of the impeller blades in tandem with the inlet profiling blades of the inlet apparatus provides an extremely high suction capacity of the pump in all operating modes
Special profiled anti-cavitation pump inlet, which allows minimizing the emission of gas fraction during the operation of the unit, including at high liquid flow rates. Special shaped guide vanes installed in front of the impeller inlet funnel create a swirl of the flow at the calculated circulation angle, ensuring shock-free fluid leakage onto the impeller blades. The solution reduces vibration and increases the service life, and also minimizes gas formation in off-design modes.
Optimized flow part of the pump, providing an efficiency value of more than 92%. NKMZ patented solutions in the design of pump flow parts allow to achieve extreme efficiency values and significantly reduce the power consumption of the pump unit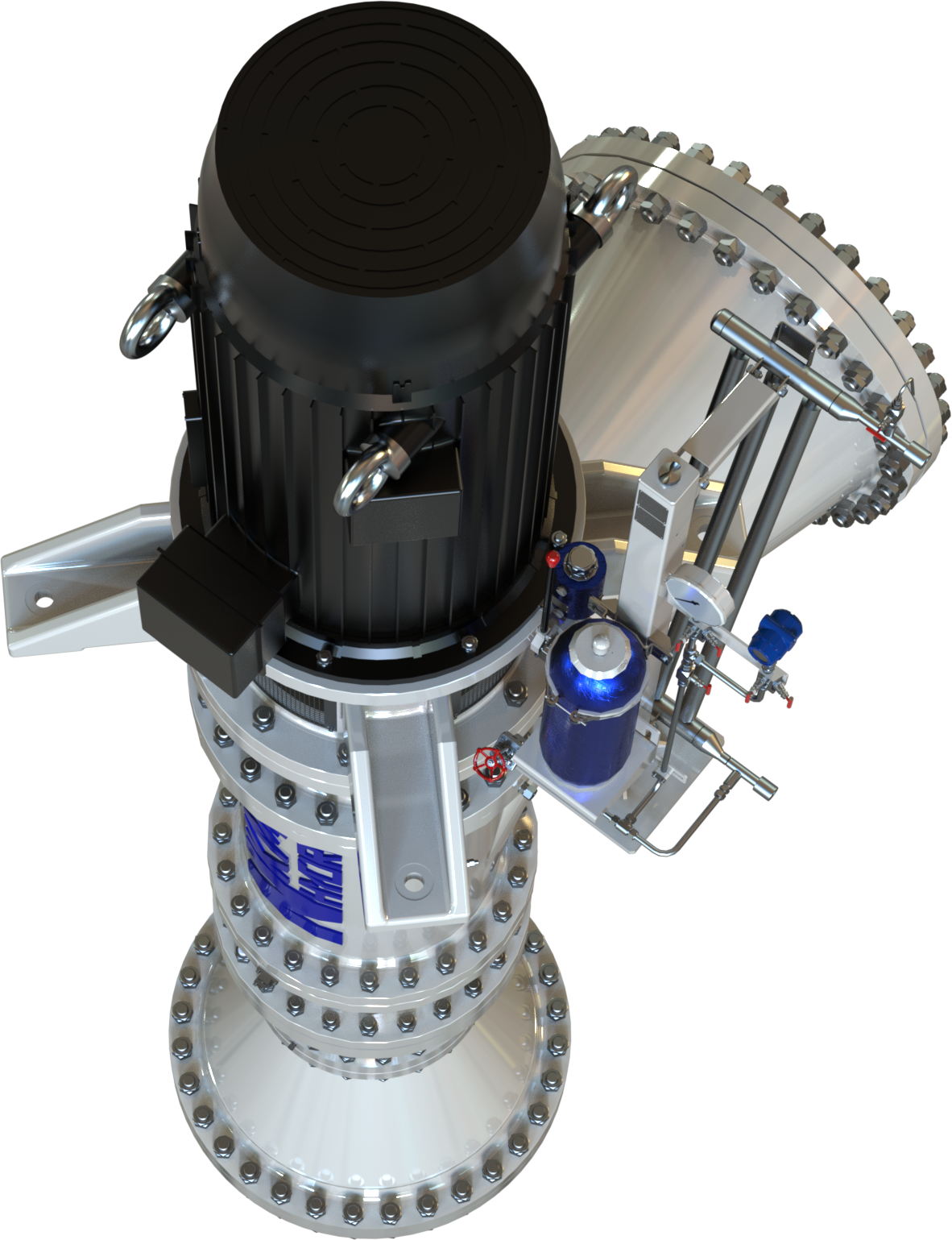 Specifications
Water / River water / Pure (drinking) water

Process line connection type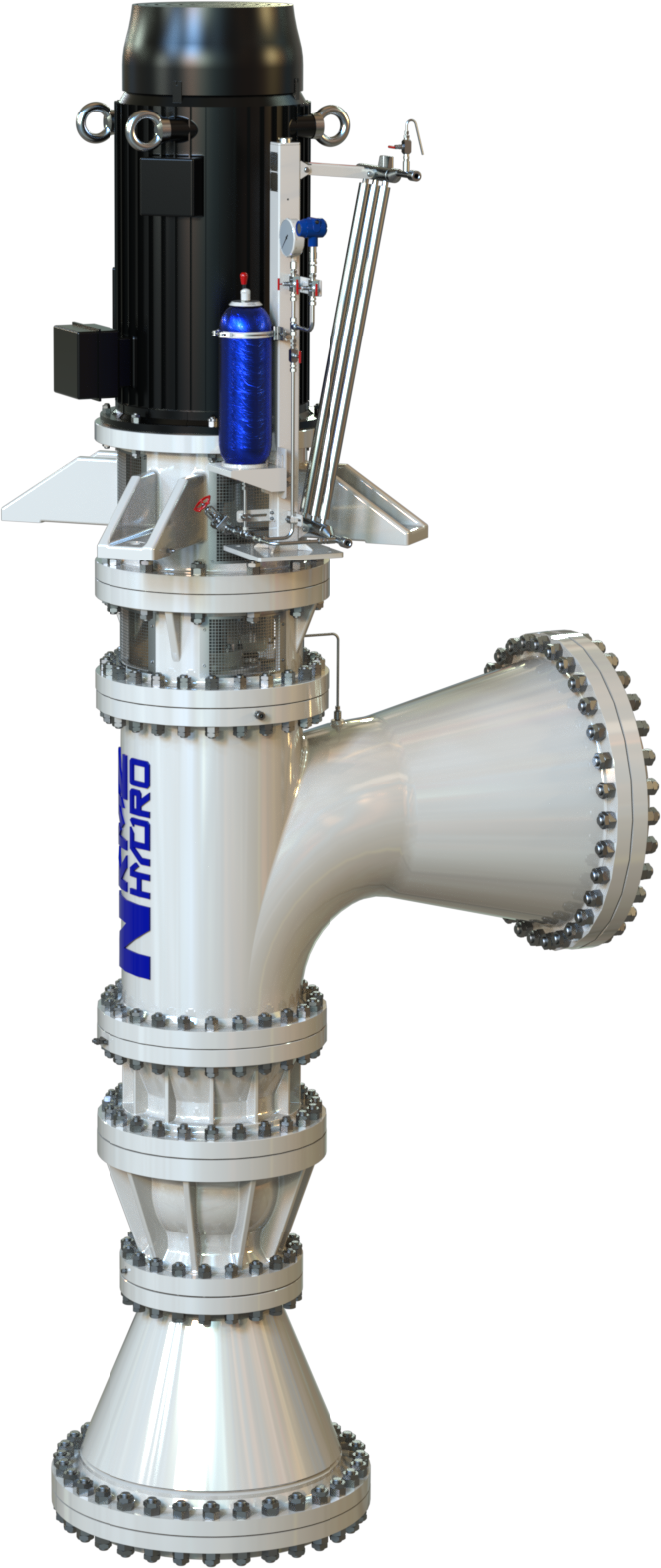 Contact NKMZ, we will be happy to help you
Do you need advice or would you like to order NKMZ products?
Contact us in any way convenient for you.